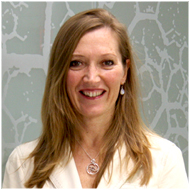 Faculty & School/Dept.
Faculty of Health - School of Nursing
Degrees
PhD - 1998
Loyola Chicago
Chicago, IL
BScN - 1985
McMaster University
Hamiltion, ON
MScN - 1988
University of Toronto
Toronto, ON
Selected Publications
Jonas-Simpson, C., McMahon, E., Watson, J. & Andrews, L. (in press). Nurses experiences of caring for families who are born still or die shortly after birth. International Journal of Human Caring.

Jonas-Simpson, C. (in press). Theoretical Concerns. Awakening to space consciousness and timeless transcendent presence. Nursing Science Quarterly.

Jonas-Simpson, C. (2010). Ethan's Butterflies: A spiritual story for young children and parents after the loss of a baby (2nd ed.). Victoria, British Columbia: Trafford Publishing

Macdonald, C. & Jonas-Simpson, C. (2009). Living with changing expectations for women living with high-risk pregnancies: A Parse method study. Nursing Science Quarterly, 22.

Pilkington, F.B. & Jonas-Simpson, C.M. (2009). The theory of human becoming: Teaching-learning manual (2nd ed.). The International Consortium of Parse Scholars, Toronto, Canada.

Mitchell, G. J., Jonas-Simpson, C. M., Dupuis, S (2006). I'm Still Here: A teaching-learning guide to understanding living with dementia through the medium of the arts. Murray Alzheimer Research and Education Program, University of Waterloo.

Mitchell, G.J., Jonas-Simpson, C. M., & Ivonoffski, V. (2006). Research-based theatre: The making of I'm Still Here! Nursing Science Quarterly, 19, 198-206.
Service/Community Activities
Bereaved Families of Ontario - Toronto
Volunteer - I facilitate peer support groups as well as provide one-to-one peer support for bereaved families who are grieving the loss of an infant.
Awards
Interprofessional Education Award - 2010
Faculty of Health, York University
Prenatal and Parenthood Education Services Award - 2003
Registered Nurses' Foundation of Ontario, Research Award
Junior Faculty Award - 2009
Faculty of Health, York University
Supervision
Currently available to supervise graduate students: Yes
Currently taking on work-study students, Graduate Assistants or Volunteers: Yes
Available to supervise undergraduate thesis projects: Not Indicated
Current Research
My program of research focuses on how humans live and transform with loss using arts-based and arts-informed research methods including research-based documentary, research-based drama and art installation. Participant groups are those whose loss and grieving is often hidden or silenced such as: Mothers who experience the loss of an infant, Fathers, Siblings and Grandparents grief after the loss of an infant, Nurses' and other healthcare professional grief. Also included as an example are families who live with dementia and how they live and transform with multiple losses and grieving in their lives. A series of research-based documentaries are planned for Interprofessional and Public Eduction.
Research Projects
Arts-Informed Interprofessional Education on Loss and Grieving: Creating a Series of Research-Based Documentaries Making the Invisible-Visible for Students, Health care Professionals and the Public
Role: Principal Investigator
Amount funded: $10000
Year Funded: 2010
Funded by: York University
Other funding: Interprofessional Education (IPE) Initiative Fund, Faculty of Health, York University
Matched funding for the AWHONN Canada Minor Research Grant 2009
Role: Principal Investigator
Amount funded: $2499
Year Funded: 2009
Funded by: Other...
Other funding: Canadian Nurses Foundation
Knowledge translation through a research-based drama on dementia: Evaluating change in understanding, imaging, and action.
Role: CoInvestigator
Amount funded: $155301
Year Funded: 2006
Funded by: Social Sciences and Humanities Research Council
The Meaning of Living and Transforming with Loss for Mothers Who Experience Infant Loss: Piloting a Research-Based Documentary
Role: Principal Investigator
Amount funded: $2500
Year Funded: 2009
Funded by: Other...
Other funding: Minor Research Grant Faculty of Health, York University
Research-Based Documentary on Obstetrical and Neonatal Nurses' Experiences of Grieving: Personal and Professional Impact
Role: Principal Investigator
Amount funded: $5000
Year Funded: 2009
Funded by: Other...
Other funding: AWHONN Canada Minor Research Grant