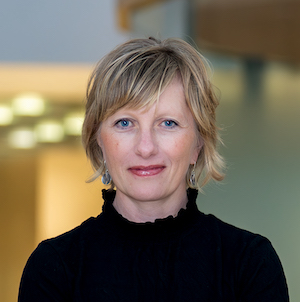 Alexandra Rutherford
Associate Professor
Locations / Contact Info:
215, Behavioural Science - BSB
Keele Campus
Phone: 416 736 2100 Ext. 33230
Fax: 416 736 5814
Email address(es):
Web site(s):
Faculty & School/Dept.
Faculty of Health - Department of Psychology
Degrees
PhD - 2001
York University
Toronto
MA - 1995
York University
Toronto
BSc - 1993
University of Toronto
Toronto
Selected Publications
BOOKS
Fancher, R. & Rutherford, A. (2012). Pioneers of psychology, 4th Edition. New York: Norton.
Rutherford, A., Capdevila, R., Undurti, V., & Palmary, I. (Eds.). (2011). Handbook of international feminisms: Perspectives on psychology, women, culture, and rights. New York: Springer.
Rutherford, A. (2009). Beyond the box: B. F. Skinner's technology of behavior from laboratory to life, 1950s-1970s. Toronto: University of Toronto Press.
ARTICLES
Gul, P., Caplan, L., Korostoliev, A., Ball, L. C., Bazar, J., Rodkey, E., Young, J. L., Sheese, K., & Rutherford, A. (2013). Reconstructing the experiences of first generation women in Canadian psychology. Canadian Psychology, 54, 94- 104.
Ball, L. C., Bazar, J., MacKay, J., Rodkey, E., Rutherford, A. & Young, J. L. (2013). Using Psychology's Feminist Voices in the classroom, Psychology of Women Quarterly, 37, 261-266. [authorship determined alphabetically]
MacKay, J. & Rutherford, A. (2012). Feminist women's accounts of depression. Affilia, 27, 180-189.
Held, L. & Rutherford, A. (2012). Can't a mother sing the blues? Postpartum depression and the construction of motherhood in late 20thcentury America. History of Psychology, 15, 107-123.
Rutherford, A. (2011). Sexual violence against women: Putting rape research in context. Psychology of Women Quarterly, 35(2), 342-347.
Rutherford, A., Unger, R., & Cherry, F. (2011). Reclaiming SPSSI's sociological past: Marie Jahoda and the immersion tradition in social psychology. Journal of Social Issues, 67(1), 42-58.
Other Research Outputs
Psychology's Feminist Voices
A multimedia internet archive showcasing the women of psychology's past and the diverse voices of contemporary feminist psychologists.
SPSSI Was There
This is an interactive timeline developed to convey the synergy between science and society through the history of the Society for the Psychological Study of Social Issues. It features original text, photos, videos, and other archival material displaying the multiple ways social science has been deployed to address social and political concerns throughout the 20th and into the 21st century.
Affiliations
Society for the History of Psychology
Society for the Psychological Study of Social Issues
Society for the Psychology of Women
Service/Community Activities
Society for the Psychological Study of Social Issues
Historian
Center for the History of Psychology
Advisory Board Member
Society for the History of Psychology
2013 President
Awards
Distinguished Publication Award, Assoc. for Women in Psych. - 2012
Award of Distinction, Section on Women and Psychology, CPA - 2011
Fellow, Society for the Psychology of Women, APA - 2009
Fellow, Society for the Psychological Study of Social Issues - 2009
Fellow, Society for the History of Psychology, APA - 2008
Supervision
Currently available to supervise graduate students: Yes
Currently taking on work-study students, Graduate Assistants or Volunteers: No
Available to supervise undergraduate thesis projects: No
Current Research
History of feminist psychology; history of women in psychology; history of behavioral psychology and behavior analysis; science popularization; history of psychological practices
Research Projects
Gendering Science: Psychologies of Gender and Gendered Psychologies in the 20th Century
In this project, I investigate how cultures of masculinity, constructions of gender, and the politics of knowledge have affected the scientific and social practices of 20th century psychologists as they sought to define not only the field's subject matter and methods, but the very kind of person a scientist should be. I examine how in the 1970s, sciences of men and women (i.e., the "psychology of men and masculinity" and the "psychology of women") became possible. Finally, I assess whether Psychological science has changed any of the gender ideologies that continue to operate both inside and outside science, and use this investigation to promote public discussion about the relationships among feminism, gender, and science in the 21st century.
Role: Principal Investigator
Year Funded: 2013
Duration: 3
Funded by: Social Sciences and Humanities Research Council
Curriculum Vitae (C.V. file):